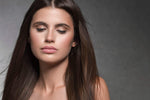 How injectables work
Cosmetic injectables are a natural purified protein that is injected to reduce wrinkles and improve the contours of your face. It helps hide fine lines and creases by inactivating specific muscles that pull on your skin, helping your face look smoother and more refreshed.
Botox
A cosmetic injectable that smooths moderate to severe facial lines and wrinkles that develop as we age. Botox is made from a purified protein and is considered a neuromodulator. It is FDA approved and has been used for over 20 years. It has the ability to temporarily weaken the muscles used to create facial wrinkles, giving you a more youthful appearance.

Botox is commonly used in the following areas: Forehead Eleven lines, Frown lines Bunny lines, Crows feet, Gummy smiles, TMJ teeth grinding, Dimpled chin, Hyperhydrosis (excess sweating), Vertical lip lines, and Platysmal bands.

Botox Cosmetic is a clear liquid that is injected with an ultra-fine needle into the treatment area. Once the muscles are at rest, the skin becomes smoother— creating a more natural relaxed appearance. Botox can last up to four months.
Juvéderm
Instantly restores your skin's volume and smooths away deep lines and facial creases and adds fullness to your lips. The Juvederm family of hyaluraonic acid (HA) fillers are FDA-approved and deliver immediate results that are long lasting. minimal downtime.
Dysport
Dysport is another FDA approved neuromodulator that effectively relaxes wrinkles and facial expression lines between your eyebrows, forehead, around the eyes, and smile lines. Results appear within a couple of days and last up to three months.
Kybella
No surgery, no downtime, no double-chin! Kybella dissolves moderate to severe fat below the chin. This naturally-occurring molecule, deoxycholic acid, breaks down fat cells. It's the first and only non-surgical treatment approved by the FDA for contouring and improving the appearance and profile of moderate to severe submental fullness. Once your goals are achieved, ongoing treatment is not expected. Minimal downtime.
Vollure XC
Get the last laugh on lines. The first and only hyaluronic acid dermal facial filler approved by the FDA for the correction of moderate to severe wrinkles and lasts up to 18 months! Great for the parentheses lines around the nose and mouth. Moves naturally with facial expression.
Voluma XC
Instantly adds volume and structure to the cheek area or jawline. Voluma can provide contour and a subtle lift for up to two years with optimal treatment.
Volbella
Love your lips again! Volbella provides an improvement in the lip contour, boosting volume, smoothing vertical creases and achieving symmetry-all in a single treatment.
Restylane
Including Restylane Lyft, Restylane Defyne, Restylane Refyne.

The Restylane family of hyaluronic acid (HA) fillers is FDA-approved and formulated to help smooth moderate to severe wrinkles and facial folds by restoring volume and fullness. Filler injections are also commonly used to plump your lips and cheeks.