What laser treatments can do for you
Laser treatments can help make your skin look younger and smoother, remove spots and scars, and remove stubborn, unwanted hair growth. The specialists at Skin Aesthetics can help you decide which laser treatment is best for you.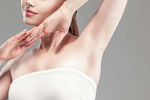 Laser Hair Removal
At SKIN Aesthetics we are the only clinic in Mississippi to offer the latest technology in permanent hair reduction with the Lumenis Splendor X laser. What makes it special? Hair removal can be painful, messy and ineffective. But SPLENDOR X laser hair removal with BLEND X technology is different. It is the first laser to combine Alexandrite and Nd:YAG wavelengths for a perfectly tailored treatment that is fast, effective and comfortable. It also features a unique square-shaped laser spot that safely covers every single inch of skin being treated. Ideal for all skin types, even tanned skin*. Sessions are faster and fewer with long lasting results. At last, laser hair reduction is fast, effective and painless! You will see a significant reduction after just one treatment. On average, 3-4 treatments are needed. Ideal for men and women.

This technology can also be used to treat vascular and pigmented lesions as well as rejuvenate skin with no down time.
Laser Vein Removal
Safely and effectively treat both facial and leg veins with minimal discomfort. The Cutera CoolGlide vascular laser can safely and effectively treat both superficial spider veins on the face and deeper blue leg veins with minimal downtime. Safe and effective for all skin types.