Customized skin care for you
The goal of all of skin rejuvenation is to reveal younger, smoother skin. Our specialists select and apply effective techniques to reduce or eliminate damage caused by trauma, aging or sun damage.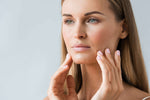 Chemical Peel
Customized just for you to recapture that radiant, youthful glow. One of the most effective and affordable ways to turn back the clock, our peels are formulated for your specific skin condition and treat the most common skin imperfections including fine lines, wrinkles, pigment discoloration, acne, blemishes, and scars. Chemical peels stimulate cell turnover and increase collagen production invigorating your skin. A series of peels may be recommended to achieve the most visible improvement in your skin.

We offer medical grade peels from Skinceuticals, Revepeel, and Glymed, each with its own unique formula.
Revepeel
Formulated with botaniceutical extracts, this medium-depth peel repairs skin at the cellular level, leaving skin smooth and hydrated.
Revepeel Enlighten RX
Intensive and continuously exfoliating, Enlighten RX is a 28 day lightening system created specifically for treating hyperpigmentation and melasma. Safe and effective for all skin types and ethnicities. The results are amazing!
Diamond Dermabrasion
Popular skin-care treatment praised by both women and men. A mechanical exfoliation and powerful suction treatment that combats the signs of an aging face. This process removes the outer layer of the skin and stimulates the production of collagen and new healthy cells. Microdermabrasion aids in the improvement of fine lines, wrinkles, large pores, acne, and uneven skin texture.
HydraFacial MD
Hollywood's favorite facial – quick results and no downtime. A deep cleansing facial that involves a unique vortex suction, removing unwanted debris from the pores, such as dirt and makeup. HydraFacial is perfect for acne-prone skin and is also a wonderful anti-aging treatment with glycolic acid, hyaluronic acid, and antioxidants.

HydraFacial MD® is an invigorating treatment that can be given in as little as 30 minutes. It delivers long-term skin health and can be tailored to meet the specific needs of all skin types. It offers instant, noticeable results with no downtime or irritation. It removes dead skin cells and extracts impurities while simultaneously bathing the new skin with cleansing, hydrating and moisturizing
Custom SKIN Treatment Facial
A facial is essentially a multi-step skin treatment. A facial cleanses, exfoliates and nourishes the skin, promoting a clear, well-hydrated complexion. At SKIN Aesthetics our facials are customized for your skin's specific needs. This refreshing treatment provides intense moisturizing, skin brightening, skin smoothing, and acne improvement, leaving your skin feeling healthy and rejuvenated. You will also receive advice on the best way to take care of your skin.

A facial works best when it is part of an on-going program of skin care.
EyeBrow Microblading
Completely realistic, smudge-proof, waterproof, and lasts up to 18 months! This impressive technique allows you to create the desired brow shape and fullness, unlike the old permanent tattoo methods. An Everlasting Brow is a form of semi-permanent makeup called microblading, where pigmented strokes are placed just below the skin's surface to create the optimal brow for your face. No matter the amount of actual hair present, the results are amazing—perfectly shaped brows! The effects last up to 18 months after which the pigment fades leaving the skin and your natural brows exactly as they were, allowing you to change with the times.
Brow Tinting
Lasts up to four weeks. Using a dye specifically formulated for the eyebrow, this treatment helps frame the face and enhance the shape of the eyes and eyebrows.
Latissé
Take your lashes to luxurious lengths. Grow eyelashes longer, fuller, darker with this popular prescription treatment for hypotrichosis (inadequate or thinning lashes.)
Lash Tinting
A quick eye enhancer for dramatic lashes. A dye specifically designed for the eyelashes, this treatment can be a beautiful addition to the Latissé lash growth system. Tint lasts up to four weeks.
One-Shot Lash Lift
Quick, long-lasting curl. A treatment that lifts your natural lashes. Just 20 minutes creates an elegant, plush curl that lasts up to 8 weeks, even after a shower or swimming.
Xtreme Lash Extensions
Lash Extensions are an exciting, new technique for thicker, longer, yet natural looking eyelashes. And Xtreme is the leading brand in eyelash extensions. They are hypoallergenic and Xtreme Lash Adhesive is the only FDA approved eyelash adhesive on the market. Eyelash extensions are semipermanent lashes that are hand-glued on top of your natural lashes. Because they are glued on individually they're super customizable and actually look real. If you want to wake up each day with 'selfie' ready lashes then Xtreme lashes are for you! Extensions typically last 2-3 weeks.

The look can be maintained indefinitely with refills. Refills or "Relash" appointments (typically every 2-4 weeks) are necessary because, like your fingernails and the hair on your head, our individual eyelashes grow out on a continuous cycle or replenishment.

Your initial refill, at 25% off, will be scheduled before you leave your first appointment.
Airbrush Spray Tan
Because we now know that baking in the sun (or in a tanning bed) all day is REALLY bad for our skin, tons of people are turning to spray tanning to get that beautiful bronze glow. Spray tanning is a form of self tanning (or sunless tanning) where a fine mist is sprayed onto your body. We use Norvell tanning solutions to offer our clients a flawless, natural looking tan all year round. Norvell products are paraben free, gluten free, vegan, and non-comedogenic. Results last up to 7 days.
Morpheus8 Rf Microneedling
RF (short for radiofrequency) Microneedling treatments combine the collagen-boosting, skin resurfacing techniques of microneedling with skin-tightening fractionated radio frequency energy to dramatically lift, tone, and tighten your skin.This innovative, FDA-approved treatment targets the deep layers of the skin to reduce wrinkles, build collagen, and eliminate unwanted fat. At the same time, beneficial heat from the RF energy tightens your skin. Because the RF energy goes so deep, you'll experience faster, more remarkable results with little downtime. Best results are achieved with three treatments.

Morpheus8 Microneedling with RF improves: Deep lines and creases, Acne and acne scarring, Sun damage, Skin laxity (face, abdomen, or thighs), Irregular skin tone & texture, Enlarged pores, Stretch marks, and Vertical lines on chest.